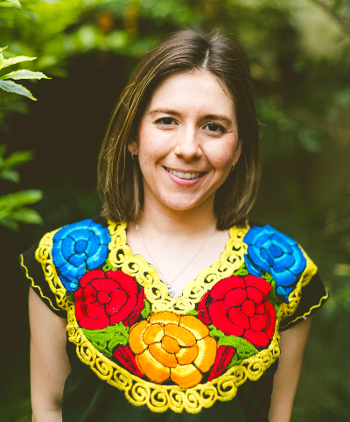 Hi. I'm Marcela. I wear many hats in life: I'm a mother (mamá), a doula and a pregnancy & postnatal yoga teacher. I'm a wanderluster, a music lover, a multitasker, an art and photography admirer. I can cook some pretty decent fajitas (veggie and non-veggie!) and I'm worryingly obsessed with lattes and almond croissants! I was born and raised in Mexico. I have lived in Spain, England and Greece. Bonnie Scotland has been my home for over a decade.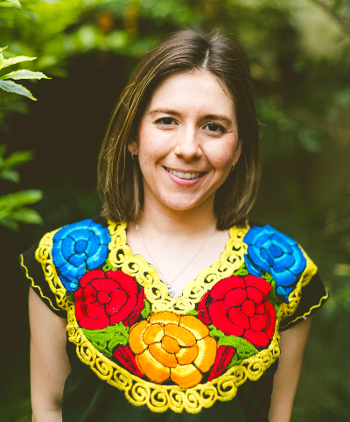 Mama gives light was created after the birth of my own baby, when I suddenly realised what my purpose in life is: To support women and share their journeys towards a positive pregnancy and birth experience, where they can feel continuously supported, explore the amazing benefits of yoga, and of living a balanced, healthy and sustainable lifestyle during and after pregnancy.
Growing up in Mexico, I remember hearing 'dar a luz' to refer to the birth of a baby. In Spanish, dar a luz means 'to give birth' but it can also be vaguely translated as 'to give light'. When she births her baby, a mother is giving her baby the gift of life, and her baby soon becomes the light in her life.
---
What makes me unique as a doula is that I encourage a natural birth without interventions; however I also understand that sometimes the unexpected can happen. I have been through the experience of birthing my baby in circumstances totally different to what I had anticipated and what could have been a traumatic and stressful event, was actually the most positive and empowering experience of my life.
As for yoga, I started practising over 15 years ago, although it wasn't a 'love at first sight' experience for me! I came back to it on and off and explored many other forms of exercise. But it truly became my passion during pregnancy, when I finally understood how it holistically benefits mind, body and soul for life.
During my pregnancy, I established a daily practice and attended various classes around Edinburgh, and also practised frequently at home. After the birth of my baby and once my body was ready to exercise again, I gradually re-established my practice. Yoga kept me calm and grounded and healthy during the long weeks when my son was in neonatal intensive care.
As a mother myself, I deeply respect the midwifery and medical profession and truly believe that doulas, doctors and midwives should work together, and not against each other, for the benefit of the family that they are supporting.
I am proud to bring my cultural background and traditional Mexican traditions such as the 'cerrada with rebozo' ceremony post natally, and complement this with my doula studies in the UK and Europe.
In the (somewhat!) free time when I'm not being a mama, working with my doula clients or teaching yoga, I support Bliss, who support families with premature and sick babies in neonatal care in the UK. I also occasionally volunteer at the Pregnancy and Parents Centre in Edinburgh.
---
Qualifications:
Yoga Teacher Training (200hr, recognised by Yoga Alliance Professionals and Yoga Alliance USA) at Meadowlark Yoga. Edinburgh, UK (2018)
Pregnancy Yoga Teacher Training (85hr The British Wheel of Yoga) with Judy Cameron, Edinburgh, UK (2018)
Active Birth Preparation for Couples Training - Judy Cameron, Edinburgh, (2018)
Yoga Birth Study Day (Yoga Birth) – Judy Cameron, Professor Tracy Humphrey, Nicola Goodall, Louise James, Edinburgh, (2018)
Post Natal Yoga Workshop – Judy Cameron, British Wheel of Yoga, Edinburgh, (2018)
Paramana Doula Training with Michel Odent and Liliana Lammers, Barcelona, Spain (2017)
Red Tent Doula Preparation Training with Nicola Goodall in Edinburgh, UK (2017)
Vinyasa Flow Training course (50hr, recognised by Yoga Alliance Professionals and Yoga Alliance USA) at Meadowlark Yoga. Edinburgh, UK (2017)
Pregnancy & Postnatal Yoga Teacher Training (85hr US & UK Yoga Alliance recognised and FEDANT approved) with Sally Parkes. Edinburgh, UK (2017)
Cerrada for Birth Workers (Traditional Mexican Closing Ceremony) training, London, UK (2017)
Developing Spirituality Around Birth with Nicola Goodall, Red Tent Doulas, Edinburgh, UK (2017)
Memberships:
I am keen on Continuing Professional Development and the ongoing process of learning. I frequently attend courses, workshops and trainings to expand my knowledge and skills. As well as English, I also speak Greek and Spanish so if you feel you would want us to communicate in any of those languages, that is always an option.