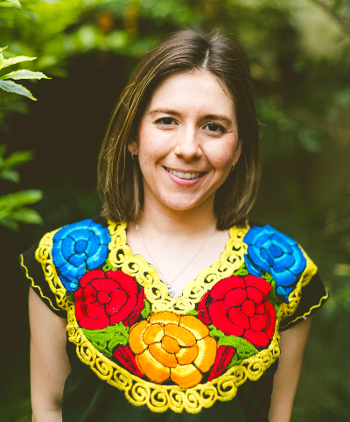 Hello! My name is Marcela. I was born and raised in Mexico. I have lived in Spain, England and Greece, but Scotland has been my home for almost two decades.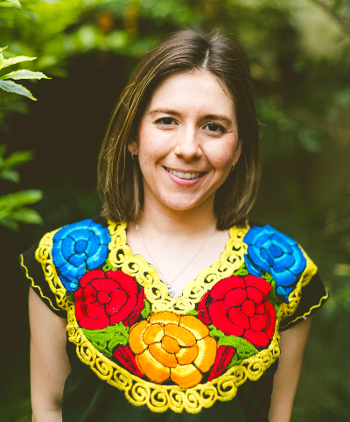 Mama gives light was founded in 2017, after the birth of my first baby. Being pregnant and giving birth changed me in more ways than I can describe. Shortly after he was born I decided to leave a fifteen year corporate career in Sustainability and Environment and re-train as a Yoga teacher and as a Doula and I haven't looked back!
I am passionate about the invaluable importance of looking after ourselves during pregnancy, dedicating time to prepare for the birth of our babies, and honouring the postnatal period as we become mothers. I have since become a mother for a second and third time and once again prepared fully. The births of my babies couldn't have been more different from each other: The first one, an unexpected preterm birth at 27 weeks in hospita; the second and third, born at home at full term. All equally beautiful, peaceful, positive, empowering and life changing experiences.
Since I began this journey, I have supported women towards a positive pregnancy, birth and postnatal experience, exploring the amazing benefits of establishing a consistent yoga practice, and living a balanced, healthy and sustainable lifestyle during and after pregnancy. These are the fundamental values that I continue to embrace when working with my yoga students and doula clients.
Growing up in Mexico, I remember hearing 'dar a luz' to refer to the birth of a baby. In Spanish, dar a luz means 'to give birth' but it can also be vaguely translated as 'to give light'. When she births her baby, a mother is giving her baby the gift of life, and her baby soon becomes the light in her life.
---
What makes me unique as a doula is that I support you and help you prepare for a birth experience that you feel proud of, however it happens. I encourage physiological births without interventions; however I also understand that sometimes the unexpected can happen and having an open mind can make a big difference. I will support you without judgement and I won't try to impose any ideas or beliefs on you, but will encourage you to take informed decisions on what you consider is best for you and for your baby.
During each one of my pregnancies I prepared for birth with commitment and dedication, I educated myself and I trusted my body a hundred per cent. With the support of my wonderful community midwives and my amazing doulas, I prepared to welcome my babies into the world peacefully. I have been through the experience of birthing my first baby in circumstances totally different to what I had anticipated and what could have been a traumatic and stressful event, was actually positive and beautiful. Additionally, birthing my second and third babies at home were incredible, mind blowing, all encompassing and one of a kind experiences. I want you to feel confident that birthing your babies (however they are born) can be the most positive and empowering experiences of your life.
I first came across yoga at the age of 19, although it wasn't a 'love at first sight' experience for me! I practised and off for a few years and explored other forms of exercise. But it was in my first pregnancy that I truly understood how it holistically benefits mind, body and soul for life. During both my pregnancies I established a daily yoga practice which included asana and pranayama that evolved and changed along with my body. Postnatally, I took it gradually and waited until my body was ready, focusing on pranayama and gentle asana to begin with. I gradually re-established my practice with the guidance of my senior teachers. Yoga kept me calm and healthy during the long weeks when my first baby was in neonatal intensive care. It has kept me grounded ever since and I can't imagine sailing through motherhood without my yoga practice.
As a mother myself, I deeply respect the midwifery and medical professions and truly believe that Doulas, Doctors and Midwives should work together for the benefit of the family that we are supporting. I believe in assertive and kind communication and on developing a good relationship with the health professionals that I work alongside with. I don't support free birth so if this is something that you are considering, then perhaps I am not the right doula for you.
I am proud to bring my cultural background and traditional Mexican traditions such as the use of rebozo during pregnancy, labour and postnatally and the honouring of the forty day postnatal period, and complement this with my doula and yoga continuous studies in the UK and Europe.
In the (somewhat!) free time when I'm not being a mama, working with my doula clients or teaching yoga, I support Bliss, who support families with premature and sick babies in neonatal care in the UK. I have recently started supporting SiMBA who support local families who have lost their babies. I also co-facilitate the Positive Birth Edinburgh meetings monthly.
---
Qualifications:
YogaBirth Teacher Training (300hr), UK (2022)
Active Birth Training with Janet Balaskas, The Active Birth Centre. London, UK (2021)
Red Tent Antenatal Educators Training with Nicola Goodall and various other teachers. Edinburgh, UK (2021)
Postnatal Yoga Teacher Training (85hr The British Wheel of Yoga) with Judy Cameron and Kay Millar. Edinburgh, UK (2019)
Yoga Teacher Training (200hr Yoga Alliance Professionals and Yoga Alliance USA recognised). Edinburgh, UK (2018)
Pregnancy Yoga Teacher Training (85hr The British Wheel of Yoga) with Judy Cameron. Edinburgh, UK (2018)
Paramana Doula Training with Michel Odent and Liliana Lammers. Barcelona, Spain (2017)
Red Tent Doula Preparation Training with Nicola Goodall. Edinburgh, UK (2017)
Vinyasa Flow Training course (50hr Yoga Alliance Professionals and Yoga Alliance USA recognised). Edinburgh, UK (2017)
Pregnancy & Postnatal Yoga Teacher Training (85hr US & UK Yoga Alliance recognised and FEDANT approved) with Sally Parkes. Edinburgh, UK (2017)
Cerrada for Birth Workers (Traditional Mexican Closing Ceremony using rebozo) training. London, UK (2017)
Developing Spirituality Around Birth with Nicola Goodall, Red Tent Doulas. Edinburgh, UK (2017)
Memberships:
I am dedicated to Continuing Professional Development and to the ongoing process of learning. I attend courses, workshops and trainings yearly, to expand my knowledge and skills. As well as English, I also speak Greek and Spanish so if you feel you would want us to communicate in any of those languages, that is always an option.