Yoga classes
I offer weekly yoga classes in Edinburgh. My classes provide a secure, intimate, comfortable and calm environment for you to connect with your baby and with your body. I will help you work with helpful tools, breathing exercises (pranayama) and physical postures (asanas) that could support you during and after pregnancy. During class, we can also explore various exercises that come useful during labour for a more active birth. Postnatally, we can focus on gradually recovering and regaining strength. I am here to assist you and help you maintain physical strength and flexibility, focusing on breathing, mindfulness and relaxation, regardless of your previous yoga experience.
You can attend prenatal classes from 12 weeks of pregnancy. Please check with your midwife or doctor before starting any exercise, particularly if there are any issues with your pregnancy. After the birth of your baby, you can attend once you've had your postnatal check up, from at least 6 weeks if you had a vaginal birth, and at least 12 weeks if you had a cesarean birth. Please bring your own yoga mat, water and comfortable clothing.

Before the baby
Pregnancy Yoga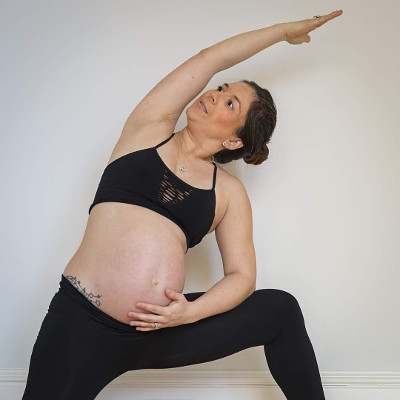 I keep my yoga classes small and intimate, so I can truly focus on individually assisting each one of you, and tailor the exercises to best suit your pregnancy. I also believe that the intimacy of having a small group has great advantages to the future mamas, and as the course progresses, you can all develop a closer network of support between yourselves if that is what you wish to do. Classes are either 60 or 75 minutes and include pranayama, asana, relaxation and a brief women's circle. This is an informal and lovely way to get to know the other mums to be in the class, share a laugh, chat about any concerns you may have.
Weekly classes: Mondays 18:30 - 19:45 (this class has been suspended during Covid-19) lockdown Eric Liddell Centre, Holy Corner, Bruntsfield Book: Pilates Plus Sundays 10:45 - 11:45 (this class is livestream during Covid-19 lockdown) Calm on Canning Street, West End Book: Calm on Canning Street
One to One Pregnancy Yoga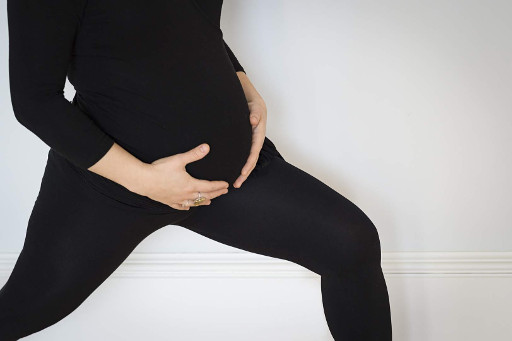 These one to one sessions are designed to provide you one to one individual support. However, if you wish to attend as a couple, then that is also an option. I will aim to create an intimate space where you can openly and confidently discuss anything you wish with regards to your pregnancy and the birth of your baby. The sessions will be tailored-made for you and the format of the class will be adapted to whatever your needs are, whether that is spending more time discussing any burning issues, or just cracking on and doing yoga! I will develop a personalised program to work with you as your yoga teacher throughout your pregnancy. You can decide whether one session is enough for your needs, or if you prefer us to have a more continuous birth preparation program. Together, we will explore various poses that are safe to practise during pregnancy, in order to maintain flexibility and strength, acknowledge the emotional and physical changes that come with pregnancy, and try to find a balance between mind and body. Our sessions together will have some time to discuss your priorities, needs and concerns. But also time to be active and address these needs and through the practice of yoga, support you on your birth journey. Each pregnancy is totally unique and these sessions aim to assist you so you can enjoy the benefits of yoga, while respecting your body and acknowledging any pregnancy symptoms such as pelvic girdle pain, sickness, heart-burn, tiredness, etc, My aim is that after these sessions, you feel confident, supported, calm and prepared for the birth of your baby and for life as a parent.
One to one class: £40 (75 min) One to one 5 session block: £150 (75 min each).
---
After the baby
Mum & Baby Yoga
Coming soon - Please get in touch for more details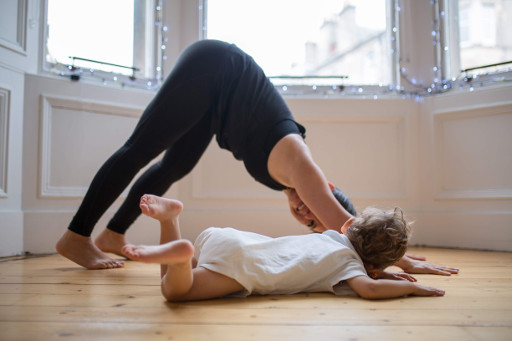 After the birth, it is such a special experience to continue supporting the mamas and meeting their beautiful babies. Similarly to prenatal, I offer small and intimate mum & baby yoga groups. Once you have had your postnatal check-up, we can start working together to gradually recover strength and maintain fitness. The format of these classes is much more relaxed and informal and of course, totally unpredictable! The babies tend to be the centre of attention and pretty much the leaders of the class. Sometimes we do a lot a yoga, sometimes less! But the aim is to be able to enjoy a continuous yoga practice with your baby, as you've already been practising together for a few months now.
I will aim to keep it gentle and focus on any issues you may be experiencing with your recovery such as diastasis recti, trauma to the pelvic floor or a cesarean operation. I will also guide you through some gentle exercises that you can do with your baby so you can make him or her part of the class (mood depending of course!). Classes are usually 60 minutes and involve yoga and relaxation.
Postnatal Yoga to uplift and restore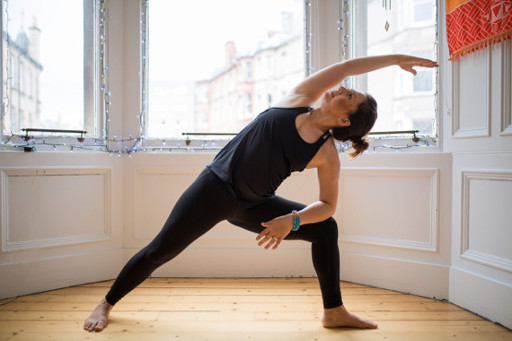 A brand new Postnatal Yoga class at Calm on Canning Street where you can get back to your yoga practice, specifically designed to provide mothers with the very well deserved self-care that you need. This class is meant to help you gradually and mindfully to recover your strength, fitness and flexibility postnatally whilst taking into consideration aspects unique to the postnatal period (both physical and emotional). Most importantly, it is designed to support you feel relaxed, to reconnect with yourself and refill your cup so that you can feel nurtured. The aim is that you leave the class feeling restored and replenished so that you can continue nurturing your baby and your family. For this class, I share some lessons of my journey to postnatal recovery after my pregnancies, my years of experience as a doula working postnatally with many families, as well as my in depth studies with the British Wheel of Yoga in a one of a kind dedicated Postnatal Yoga Teacher Training with Judy Cameron, an experienced yoga teacher and a retired midwife.
Weekly classes: Saturdays 17:00 - 18:00 Calm on Canning Street (this class is livestream during Covid-19 lockdown) Book: Calm on Canning Street