From Doula Clients:
We were so pleased with our decision to hire Marcela as our doula. It was clear from our initial meeting how passionate she is about supporting couples in pregnancy, whatever their wishes and requirements, and we found this very reassuring. We were fortunate to have a water birth at home and Marcela played a key role in enabling a positive, calm experience throughout. She was excellent at communicating with the midwives and while ensuring that they clearly understood my birth plan, she was wonderfully respectful of the essential and important job they were there to do.Her presence at the birth was discreet and unintrusive, but absolutely there - just as I had requested. It was such a relief to have Marcela arrive in our home before the midwives and stay until after they had left. It was like having a fairy godmother in the background, anticipating my every need and providing calm, tender, gentle support which neither interfered with my focus, or the connection between me and my husband during the birth.We chose to hire a doula because we knew that the practical support and continuity of care they provide can contribute to a positive birth experience, however we couldn't have known what a huge difference Marcela's personal approach, commitment and encouragement would make and for this we feel very lucky and extremely grateful. Thank you so much Marcela!
Marcela, 'Mama gives light' is the perfect way to describe what you do! As our doula, Marcela was everything she promised and so much more. She is innately positive and practical and offers a wealth of knowledge and experience without being pushy or overbearing. As a mother herself, we also benefited from Marcela's experience and understanding as a parent which I continue to appreciate! She supported our birthing preferences and helped us to develop our ideas before the birth and to flex and adapt at the time.
In the end we had quite a difficult birth with more medical intervention than we had hoped for and a 3 day hospital stay prior but Marcela was present with us throughout and worked together with my husband and our midwives to give me exactly what I needed: a calm, peaceful, positive and supportive environment (I'm not sure the labour ward has ever seen so many fairy lights!). She gently reminded us and gave us the confidence to ask the questions we needed to ask and take the time we needed to make what could have been quite a traumatic experience the amazing birth story I had hoped for. I felt truly cared for and nurtured by Marcela throughout my pregnancy and after the birth both emotionally and physically (she is an amazing cook!) and I would highly recommend her services to anyone thinking of hiring a doula.
I first got in touch with Marcela to see if she could be my birth doula. Even though she had already been booked for when I was due she still kindly made the effort to meet me and recommend a few other doulas. She continued to be supportive throughout my pregnancy and ended up being my postnatal doula. In doing so she helped with various household chores, brought me delicious food and was happy to discuss any concerns I had. I would highly recommend her to be your doula as she genuinely cares about the mamas she looks after and brings with her such a warm and nurturing energy.
I was really lucky because my pregnancy coincided with Marcela's training to be a doula, so I had amazing support from her then. We met regularly to talk about what to expect from pregnancy and the labour and I borrowed a lot of useful literature from her. In the end, not only did I love my pregnancy but also looked forward to the labour. Unfortunately, my labour had some complications, so it was lovely to also get Marcela's support after it - it brought a great comfort to me and my partner.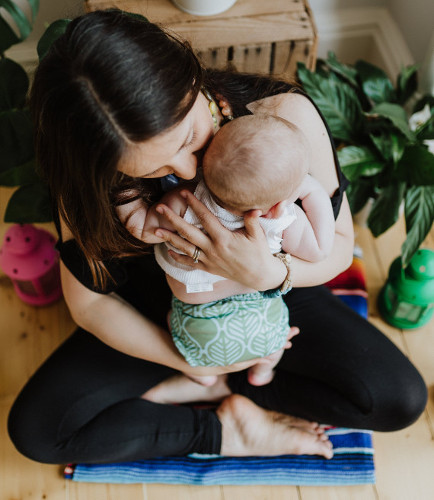 From Yoga Students:
I joined Marcela's pregnancy yoga class as a total beginner, never having done any yoga previously, at 16 weeks pregnant and continued up until 42 weeks! It became a highlight of my week, even having a great pregnancy with no issues that slice of Sunday calm was the best. I started to notice towards the end of each working week that I was needing the stretches and head reset that I got every Sunday. The breathing techniques helped loads in labour and thank goodness for the focus on pelvic floor exercises! I met some lovely people through the class and can't wait to get back to a postnatal class as soon as possible.
I started attending Marcela's class when I was around 16 weeks pregnant. I've found the sense of caring, support and community has helped me to enjoy my pregnancy more. The yoga practice has helped with stiffness and aches and pains as well as providing information about poses that may be useful in the lead up to and during labour. The class has also helped me to feel calmer and less anxious since I started attending.
I didn't have yoga experience before attending Marcela's pregnancy yoga class while pregnant. During my pregnancy I experienced pelvic pain and heard that yoga could help aches and pains. Marcela was very gentle letting me know how I could perform the exercises in a different way and help me to relieve the pain. Every week I was looking forward to her class and get completely relaxed at the end. She is not just a great teacher she is an amazing person!
I really looked forward to attending marcela's antenatal classes every week during my pregnancy. She is so knowledgeable about pregnancy / birth and provided lots of great advice. I enjoyed stretching out all the pregnancy aches and pains with some gentle yoga, followed by a lovely relaxation at the end of each class (heaven!). I always left feeling much more calm and comfortable. Marcela also provided some really great breathing techniques and position suggestions for labour which I found so helpful. she really helped me get in the right mindset for labour too with lots of positive stories and words of encouragement. I would 100% recommend her classes!
I had no previous yoga experience before attending Marcela's pregnancy yoga class while pregnant with my first baby but heard yoga was good for assisting with aches and pains. The class was fantastic and I looked forward to it every week both from a yoga and social aspect. I learned relaxation and breathing techniques which I was able to use throughout my pregnancy and during my labour. Highly recommend this class! Thank you!
Marcela's pregnancy yoga classes were a little post-work weekly sanctuary throughout my pregnancy. I learnt poses which helped me to relax and relieve aches and pains as pregnancy progressed, and during an unfortunately long labour! Marcela is a really lovely person who cares for every student and encourages discussion and friendship within the group.
I attended Marcela's antenatal yoga when I was pregnant with my twins and I really enjoyed her classes. She does her job with passion and love and it was a pleasure to do yoga with her. She is an excellent teacher, friendly person and a very good friend. Highly recommended!!
Marcela's yoga classes really helped me to relax and use safe yoga moves not only in class but also at home, during labour, during the anxious first days at home and my for anxiety. I met other mamas to be and made great friends which has been amazing to share each other journeys with one another. Marcela always adapts her class to how all the mamas are feeling on the day and gives options on moves. So even if your having a bad day...by just turning up and doing what you can... brightens up your day!! Youll always leave feeling relaxed and energised!!
I attended Mama Gives Light antenatal yoga classes at Yoga's Got Hot. I started going from 16 weeks pregnant until I was 38 weeks. From my first class I was made to feel so welcome and felt like mama gives like took a genuine interest in my pregnancy. At the start of every class she always checked in with how you were feeling and if any changes or pain anywhere. She taught me many different positions for in labour and also to cope with the aches and pains of pregnancy. Her classes are always tailored to suit how your feeling that week in your pregnancy and I feel her knowledge and passion for pregnancy yoga is great! I felt as prepared as possible but also calm in my pregnancy and journey into labour as a first time mum and I have to thank Marcela for a massive part of that! You honestly helped me so much! Also since giving birth she has checked in to make sure me and my little one are doing well! I'd highly recommend Mama Gives Light pregnancy classes to any expecting mum to be!! Thank you!!
I felt very relaxed, well looked after and well instructed during the pregnancy yoga session. The time flew by and the spread and content of the class was well balanced so I enjoyed the class throughout. I liked the friendly tone , chatting wasn't forbidden if a question or discussion came naturally. I also liked the balance between gentle movement, yin/restorative and stronger postures, the offer of modifications and the reminder to keep connecting in with your baby.
As a complete beginner to yoga practice I felt guided and taught well. I felt very well looked after by Marcela, her knowledge about pregnancy and yoga is extensive and I felt safe and supported at all times. I liked Marcela's openness to being asked any kind of questions and not feeling silly! After each class my body felt refreshed and I really enjoyed the exercise.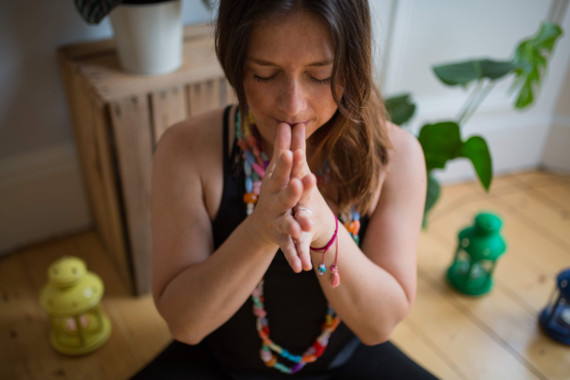 From Colleagues:
I was delighted when I heard that Marcela had decided to become a doula. As a midwife I feel that women need doulas like Marcela. She is so passionate about women's ability to give birth naturally whilst recognising that things don't always go to plan. I feel that she will always bring balance regardless of how or where the woman she supports chooses to give birth. Marcela is positive, kind and reassuring, all great qualities for a doula to have. She would be a gift to have by your side during pregnancy, childbirth and postnatally.
That home birth was one of my favourite experiences of my midwifery career. I've worked with lots of doulas and I am happy to say that you're the most professional, realistic, humble and respectful doula that I have worked with. When I remember that home birth I always smile and feel very proud of every person that was in that room that day and also feel very nourished. We were all there looking out for each other to enable a woman's journey to motherhood, so very special!
I first met Marcela when she started attending my antenatal yoga class early on in her pregnancy. I was immediately struck by her energy and enthusiasm towards her yoga practice and her obvious positive attitude to life. She embraced the more gentle introspective approach to practice that I encourage in my pregnancy classes, demonstrating a mature attitude and willingness to learn. She was obviously passionate about her yoga and was enjoying the insights she was gaining from all the changes occurring in her body. We always finished the class with a cup of tea and a chat and Marcela was a delight to have in the group with her friendliness and willingness to share and to listen to others stories. It was a shock to receive her email to say she had delivered her son prematurely while abroad and wouldn't be coming home for some time. But something in the tone of her email gave me the confidence that all would be well and that she was dealing with the situation in her characteristically positive way. Several months later she returned to the class with her beautiful baby boy. It was so inspiring to hear her story, told with such courage and optimism . She seemed to have gained so much wisdom from the whole experience and a keen desire to help other women on their journeys of motherhood. She has continued to attend my class when she can, to learn about teaching pregnant and postnatal students, complimenting her doula and yoga teacher training. It has been a pleasure to be part of her journey.
I met Marcela when we did an amazing natal hypnotherapy class together over the course of a weekend. It was so lovely to meet Marcela, she was so open, friendly and I immediately felt like we connected and she helped make me feel relaxed and at ease whilst going through the workshop together. We have stayed in touch since having our babies and having seen her go through her doula training and currently her pregnancy yoga teacher training and can only think of the qualities that I first mentioned and how any expecting mother will be in the best hands working with Marcela either with her as their doula or yoga teacher.
I have known Marcela since 2015 when she started antenatal Pilates with me. It has been wonderful getting to know Marcela over the last few years, as both a dedicated client and now a friend too. Marcela has been through quite a journey and it has been amazing watching her spirit, will and determination even when times were I'm sure difficult. Marcela is a very dedicated person and works exceptionally hard to achieve her goals. I have been able to see this through her Pilates journey from antenatal, postnatal to intermediate/advanced Pilates. She is strong in both mind and body and I know she will make an excellent yoga instructor and Doula. I am looking forward to coming to her classes in the future! Plus everything that Marcela has been through puts her in the perfect place to be a wonderful, compassionate and understanding Doula, I wish her every success with her new venture - I'm sure it will be fantastic.